SPECIAL PRICE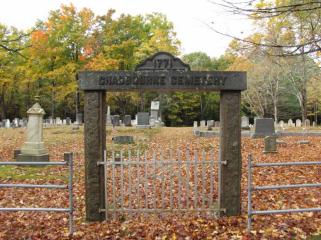 Early Families of Lyman, Maine (2017)
Early Families of Lyman, Maine provides genealogies of over 100 separate families, most of whom were there by 1790. Originally called Coxhall, Lyman was first settled by residents of near-by Wells, Kennebunk and Kennebunkport, later to be joined by many families from Berwick, and Kittery, Maine and also Dover and Somersworth, New Hampshire. The early settlers also included Essex Co. Mass. people who were connected with the Coxhall Proprietorship. For its authenticity the book relies on vital records copied at the Lyman Town Hall, gravestone inscriptions, York Co. land and probate records, as well as Congregational Church records. Among the multi-generational families are Andrews, Clark, Cousens, Davis, Downs, Emmons, Gould, Hill, Roberts and Warren. One of the strong impetuses for the choice of Lyman was earlier research on the Gershom Downs family of Somersworth, NH. As with other books in this series the genealogies follow families who remained in Lyman up to those born circa 1900.
The book is dedicated to John Frost, Jim Hathorne and Ron Rivard, men who have devoted time and dedication to either the copying of York Co. gravestones, their maintenance and the extolment of the graves of military veterans.
After September 23, 2017 the price of the book which is hard-covered, over 440 pages in length and fully indexed, is $65.00, plus tax ($3.58) for Maine residents only. Postage and handling is an additional $6.00.
This is the 87-year-old author's ninth published book of genealogy.
Please click
here
for an order form you can print out.
Other books by Frederick R. Boyle
Early Families of Sanford-Springvale, Maine (1989)
Later Families of Sanford-Springvale, Maine (1995)
Early Families of Shapleigh and Acton, Maine (2002)
Early Families of Alfred, Maine (2006)
Early Families of Waterborough, Maine (2012)
New Publication planned by Frederick R. Boyle
Early Families of Buxton, Maine